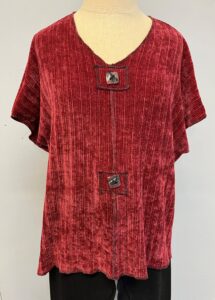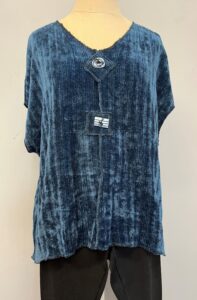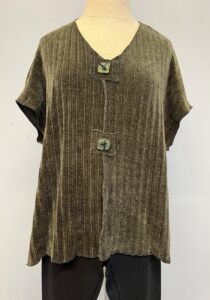 Chenille vests; $72 each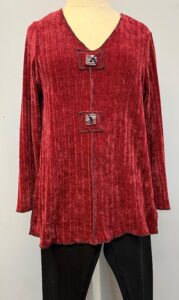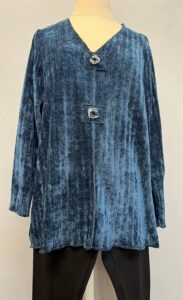 Chenille sweaters; $78 each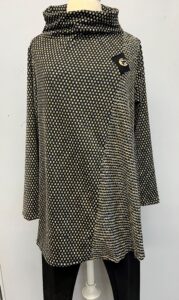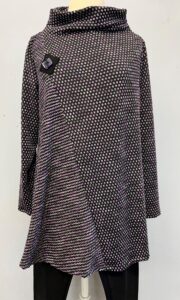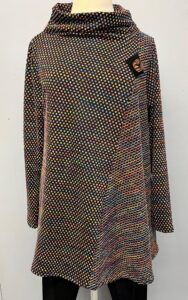 Asymmetrical tunics (tan, purple, multi-color); $72 each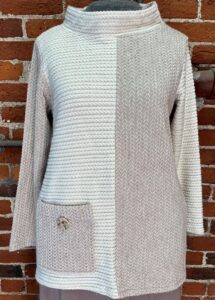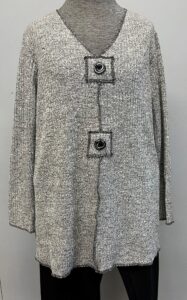 Sweaters; $78 each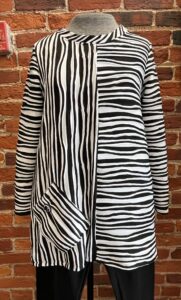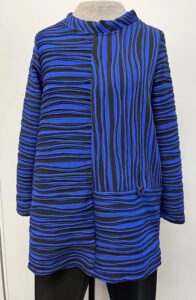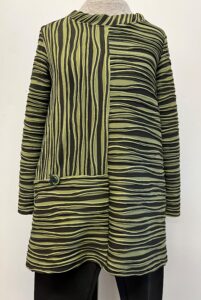 Raised striped tops (black/white, black/royal, black/loden); $72 each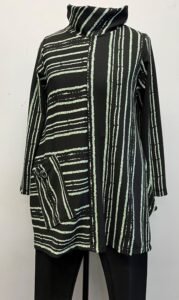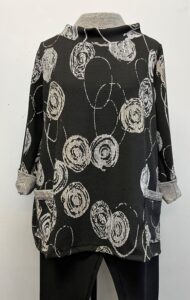 Tops: green/black striped tunic; $68 each or circles $72 each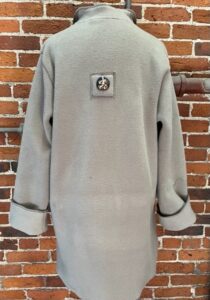 Fleece coat (tan, front and back view); $145 each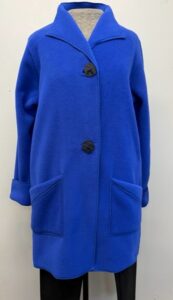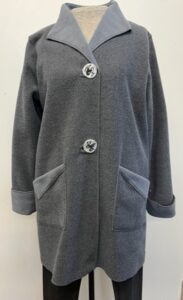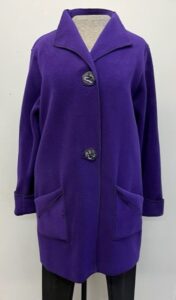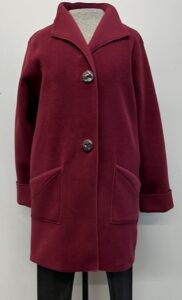 More fleece coats! Royal blue, grey, purple, cranberry and bright navy. All coats have a button on the back as shown in the tan image. $145 each.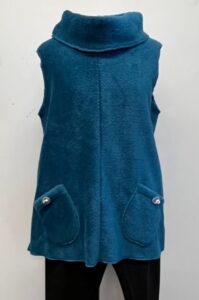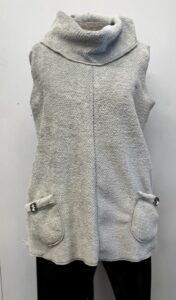 Fleece vest in teal or light grey; $68 each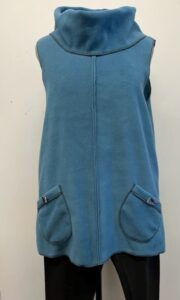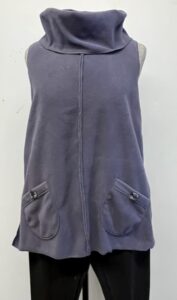 Micro fleece in teal or grey; $62 each
A sampling of our unique, handcrafted, clay buttons…no two are alike!
---